Directory | Asia | Thailand
Koh Jum Beach Villas – Barefoot Luxury near Krabi, without the crowds
A beautiful collection of eco-luxe beach villas on Thailands undiscovered paradise.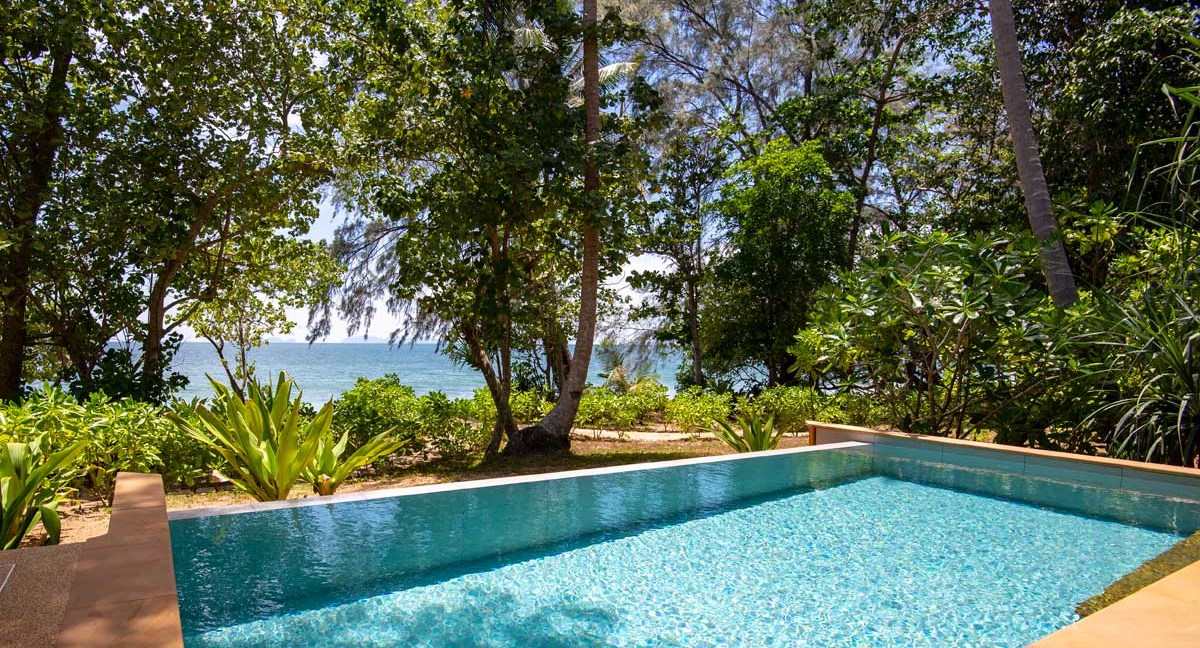 "I've found it, this is the place!" We had spent quite a lot of time searching for somewhere in the Krabi region of Thailand for an authentic and chilled out island with upmarket boutique style accommodation, and then I hit the jackpot.
Koh Jum, not exactly on the tourist radar or the backpacker circuit is a small island located about halfway between Krabi Town and Koh Lanta. Getting there seems like a bit of an effort as well, but it's made pretty easy if you stay somewhere like Koh Jum Beach Villas.
Koh Jum is a bit of a throwback to the Thailand of simpler times, the island only got mains electricity in 2009 and although a few small developments have popped up along the western coastline the island retains its natural feel and authenticity, the small villages (you can't call them towns) on the island have some small craft shops, food stalls and the odd bar/café but it's rural and the locals are very friendly. Mass tourism hasn't destroyed Koh Jum like it has most other islands in the region for one simple reason; it's never arrived.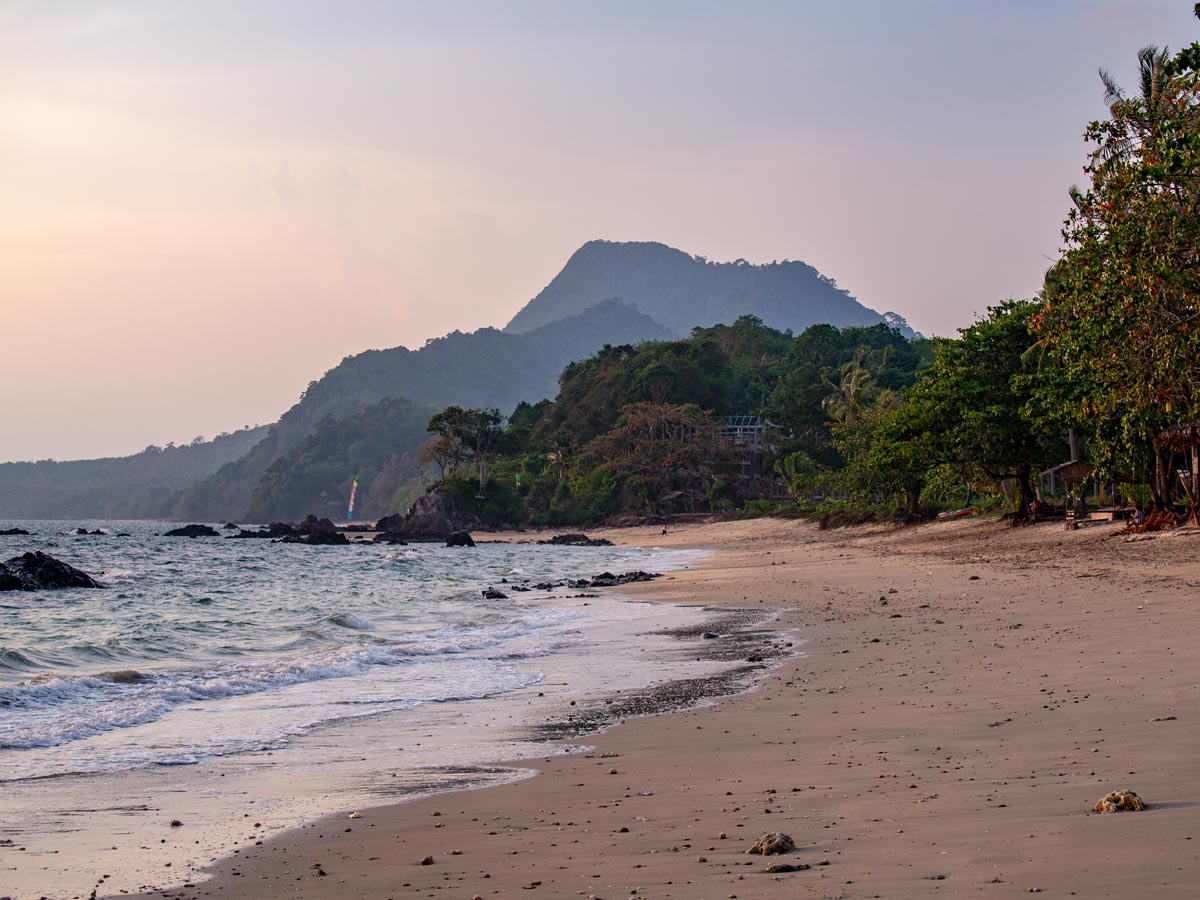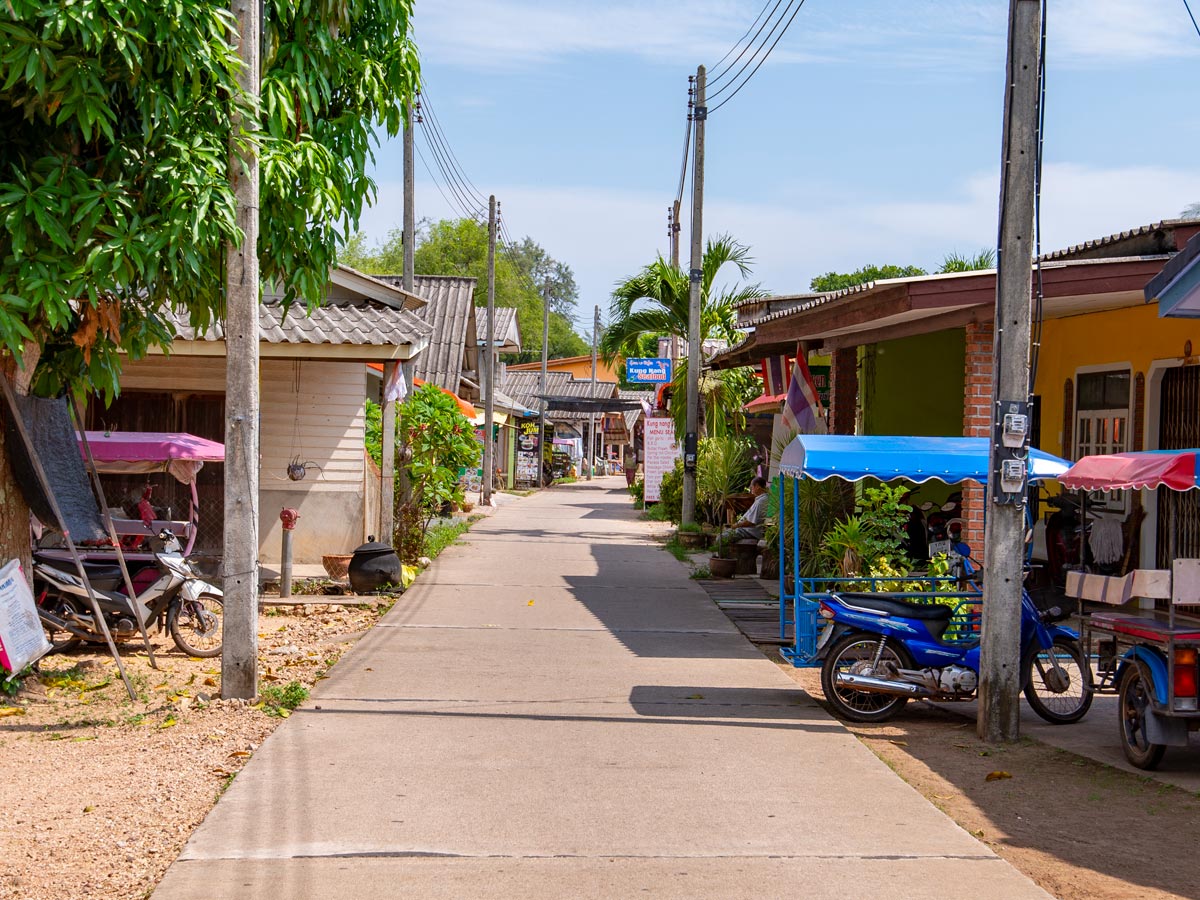 With this in mind, you would be forgiven for thinking that a Luxury resort would not exist in such a place, but you would be wrong! Koh Jum Beach Villas isn't Luxury in a "Four Seasons" or "Mandarin Oriental" sense, but the luxury megabrands would be totally out of place on an island like Koh Jum anyway. Instead, you will find a low-density, boutique, eco-luxe resort consisting of 19 individually designed beach villas. The villas range from cosy one-bedroom units to spacious five bedroom villas, which feel like separate properties in their own right. The resort has been sympathetically designed and fits in with its natural surroundings and has a high emphasis on sustainability. An enchanting jungle trail leads you from one to the other, with each villa connected off it.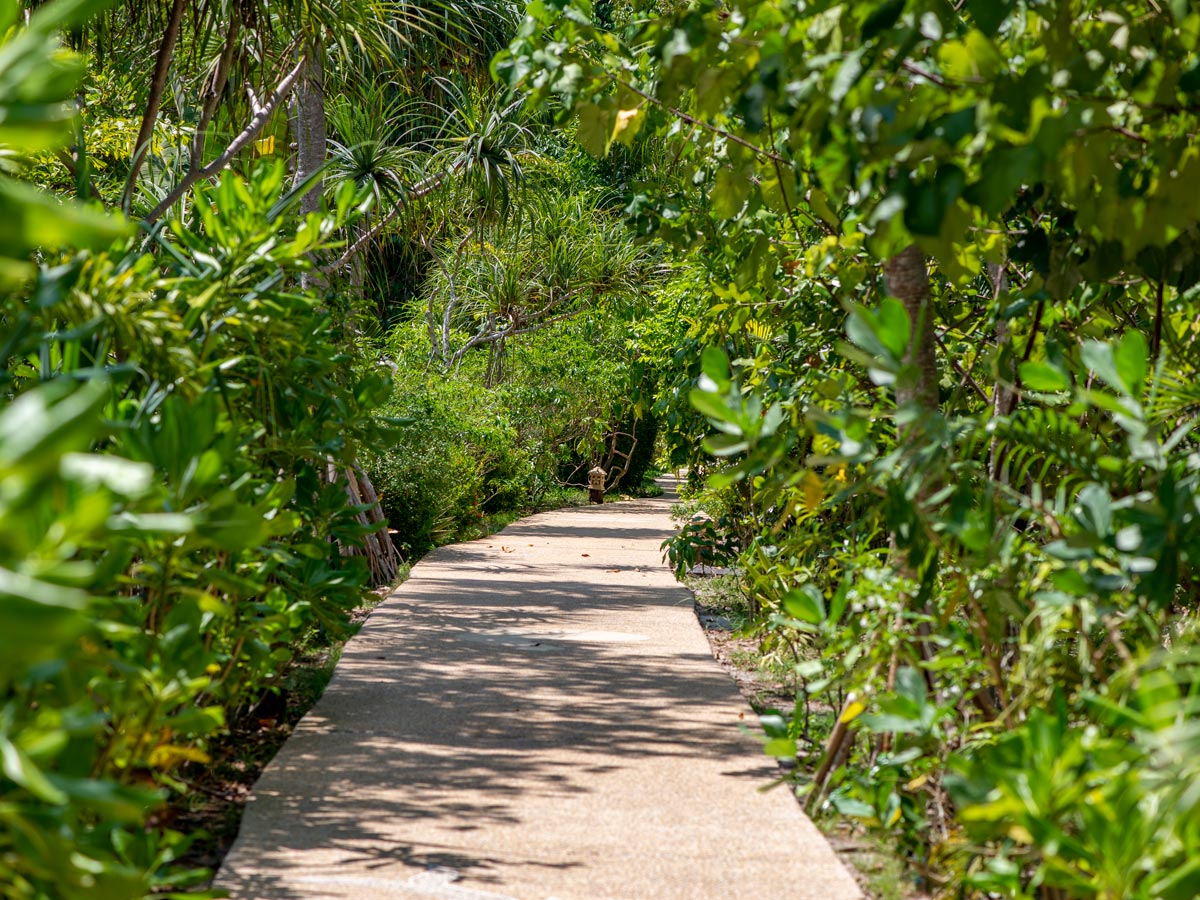 Service you can count on!
The resort is staffed by around 80 people, and over 90% are local recruits from the island. We found the customer service at Koh Jum Beach Villas flawless in every sense. We were very well looked after by Mandy (Reservations and sales manager) and her team, they were always on hand to help us book tours, recommend places outside of the resort for food and drinks and suggest places of interest to visit on the island. We were able to rent a scooter at short notice when we wanted to go outside of the resort and they have bicycles available to rent for guests as well. 
Getting to Koh Jum was easy as we arranged our transfers with Koh Jum Beach Villas in advance. We were met at Krabi International airport by a driver who took us directly to Leam Kruad Pier in around 25 minutes where we boarded a longtail boat, which took another 40 minutes or so to reach the island - we were offered plenty of drinking water along the way.
On arrival, Mandy took the time to show us around and make us feel welcome before introducing us to our villa "Baan Si Dang" which would be our home for the next six days. We were also given a mobile phone pre-programmed with the numbers for the front desk, restaurant and emergency contact should we need it. Our villa was cleaned and turned down in the afternoon every day and we were given plenty of complimentary drinking water.
During our stay, we celebrated Charlotte's birthday and the staff at Koh Jum Beach Villas went the extra mile to make sure she had a memorable day. A beautiful Happy Birthday message made from flowers was set up on the bed while we were out at breakfast and David (the bar and restaurant manager) arranged a romantic table for us overlooking the beach for dinner that evening.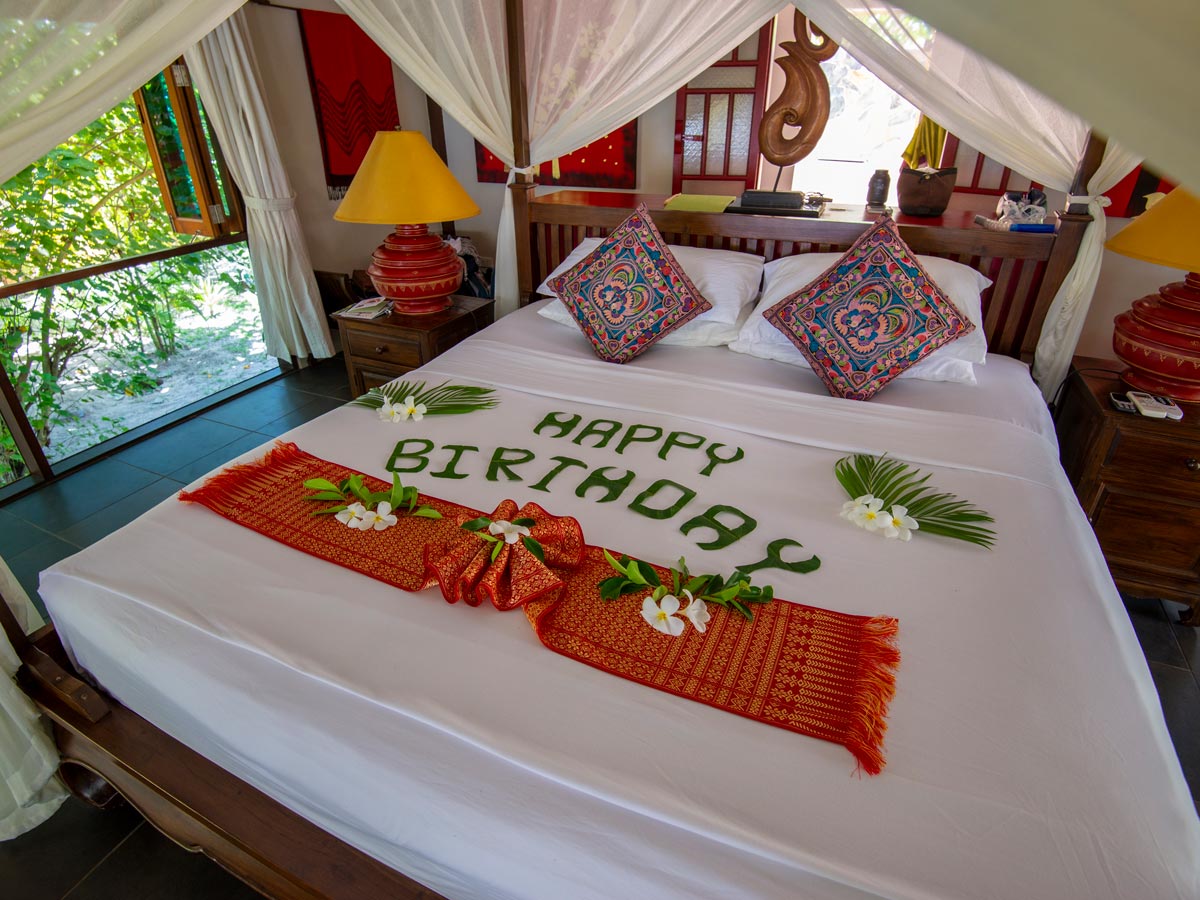 On our departure, the guest services team helped us organise our transfer on to Koh Lanta for the next part of our trip. They even called the hotel we would be staying at next to organise where we would be picked up from – little touches like this really put you at ease and we genuinely appreciated the help.
We only experienced one issue during our stay, the air-conditioning in our room malfunctioned after a brief power cut one evening. However, this was not a problem as a maintenance engineer was sent to reset the equipment very quickly and it was soon solved. I always judge a place on how they respond to problems, this one was totally out of the control of the resort staff but it was dealt with promptly and effectively.
Our Villa – Baan Si Dang
We could not quite believe it when we walked up the steps and first laid eyes on our villa. "Wow this is huge" I recall exclaiming and with over 75 square meters of floor space it was! Our villa came complete with a huge four-poster bed, a fully equipped kitchen with a breakfast bar and dining area and a living room with views over the terrace and private pool to the ocean. The en-suite bathroom featured an open-air double Balinese style rain-shower, it was so cool!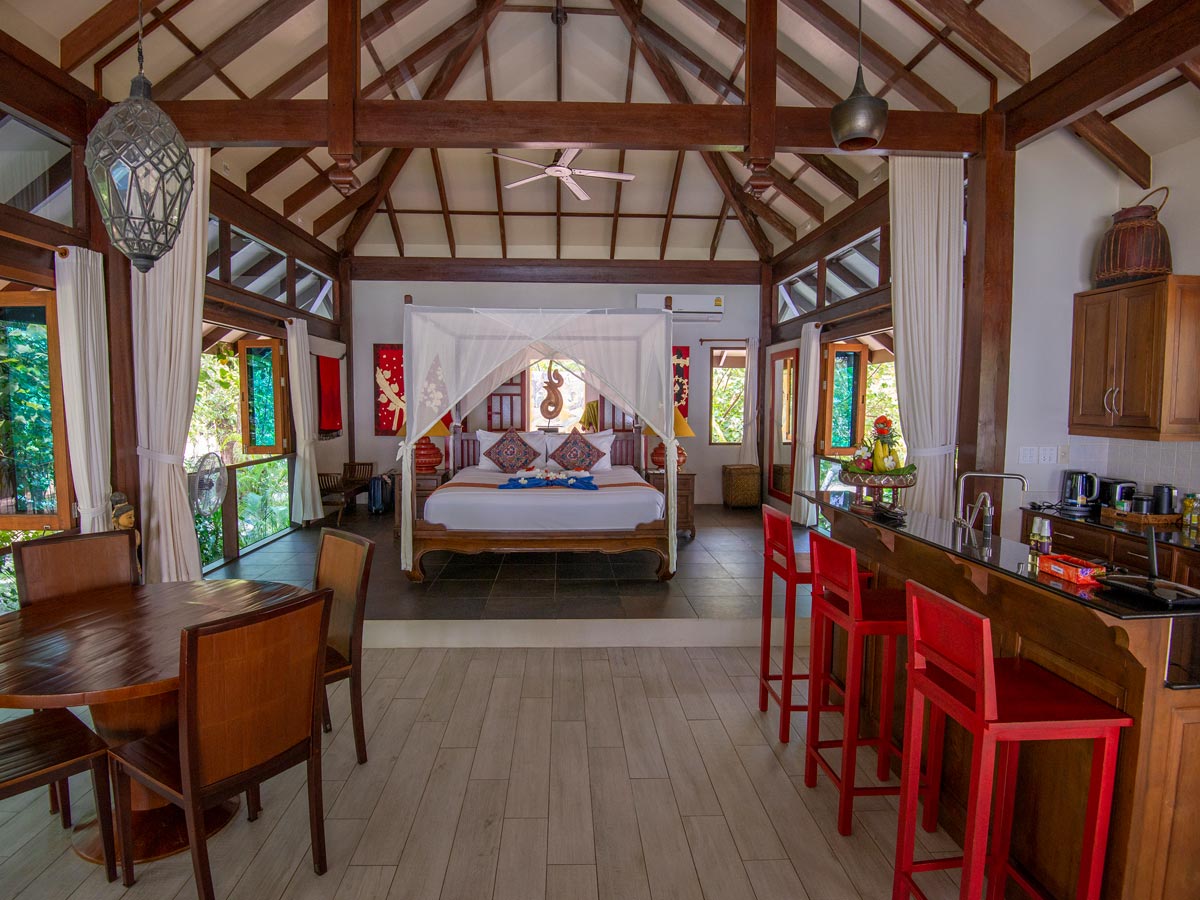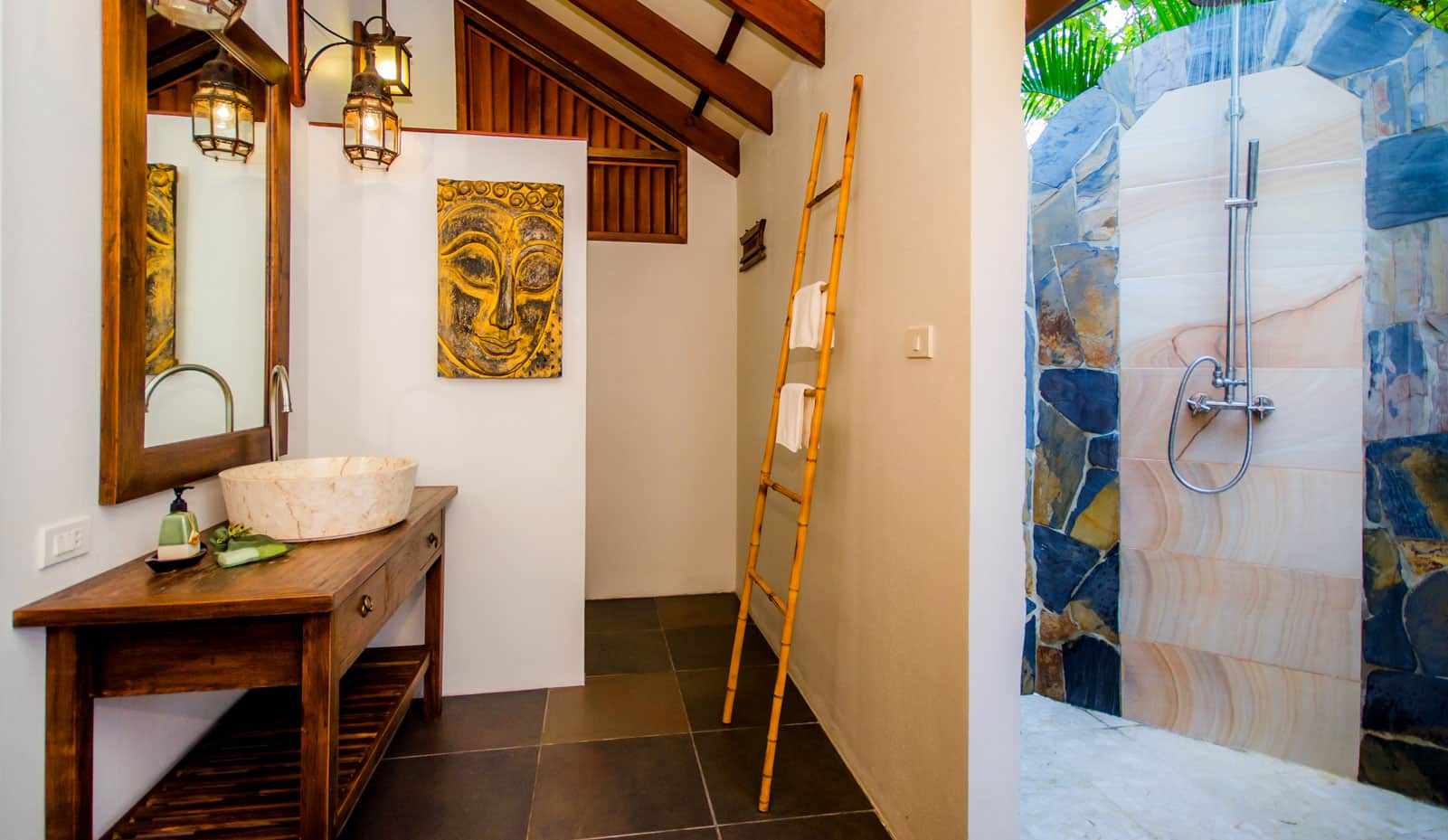 The villa is beautifully designed using lots of natural materials like wood and stone and thoughtful architecture encourages plenty of natural ventilation throughout all areas of the villa which follows the eco concept of Koh Jum Beach Villas. The villa has large folding doors and windows allowing a nearly 180-degree view out to the private gardens and the pool deck where sun-loungers are awaiting you to relax during the day or evening with stunning views onto the beach and ocean.
The private pool was heavenly and we spent most of our days on Koh Jum just relaxing by the pool or on the deserted beach, which was just footsteps from the terrace at the front of our villa.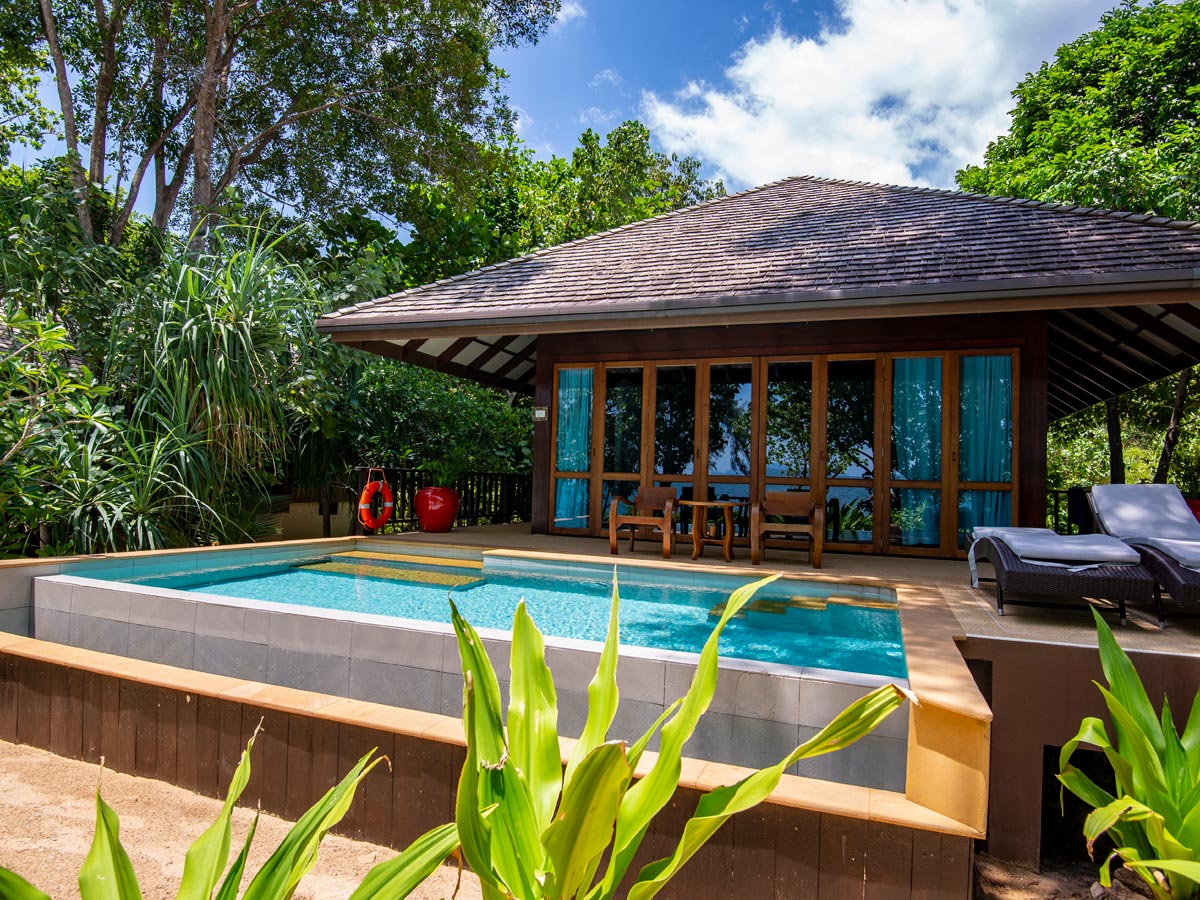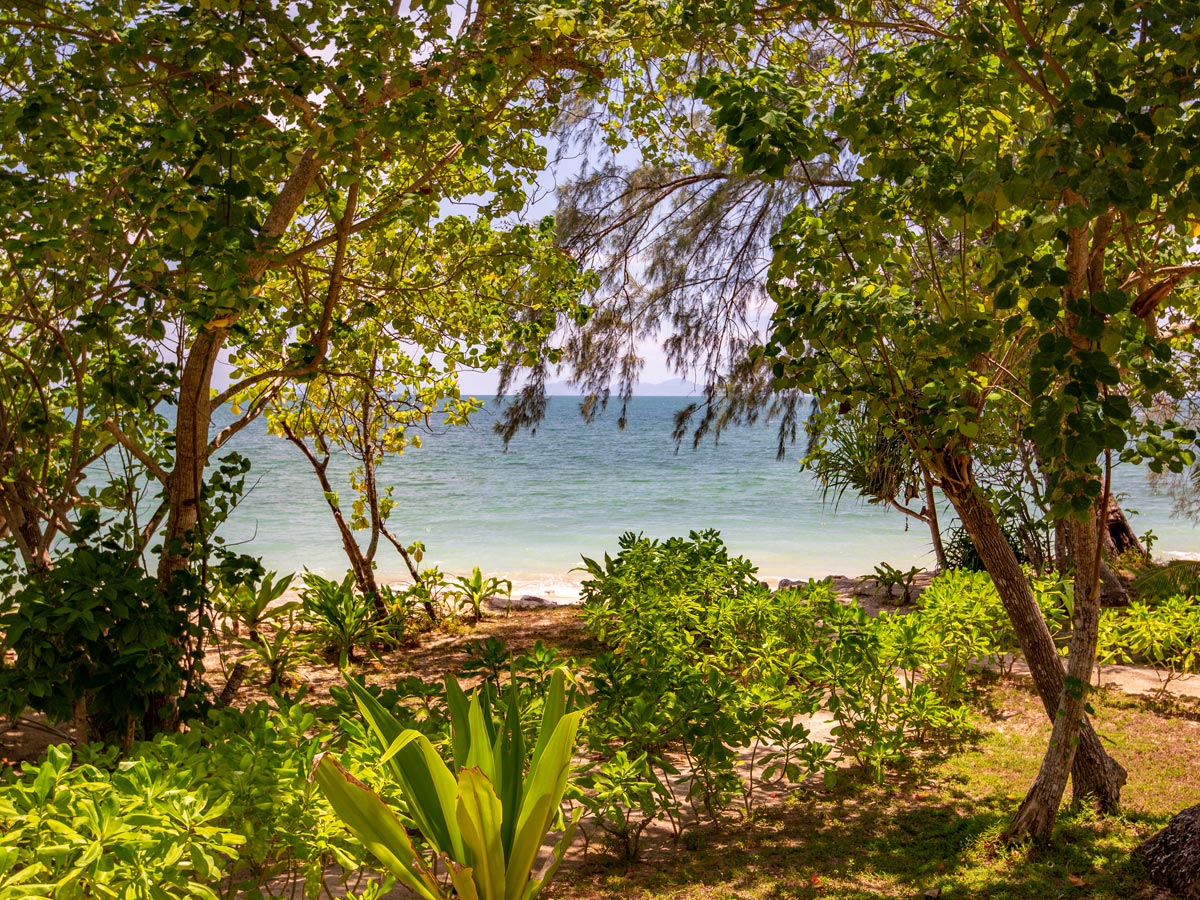 The bed had a mosquito net built in so that we could keep out unwanted pests while sleeping and we were also provided with citronella repellent to use during the evenings. We had expected to have more bugs and unwanted guests in our room but were pleasantly surprised when we didn't! The only visitors we had was the odd giant water beetle – these guys make a bit of a clatter when they crash into the windows but are pretty harmless!
The Other Villas
We were fortunate to be given a guided tour of some of the other villas one afternoon during our stay and we were able to see;
Baan Noi Chai Ley – one of the original one-bedroom beach villas located footsteps from the beach at the northern end of the resort with stunning views of the coastline and Koh Pu mountain.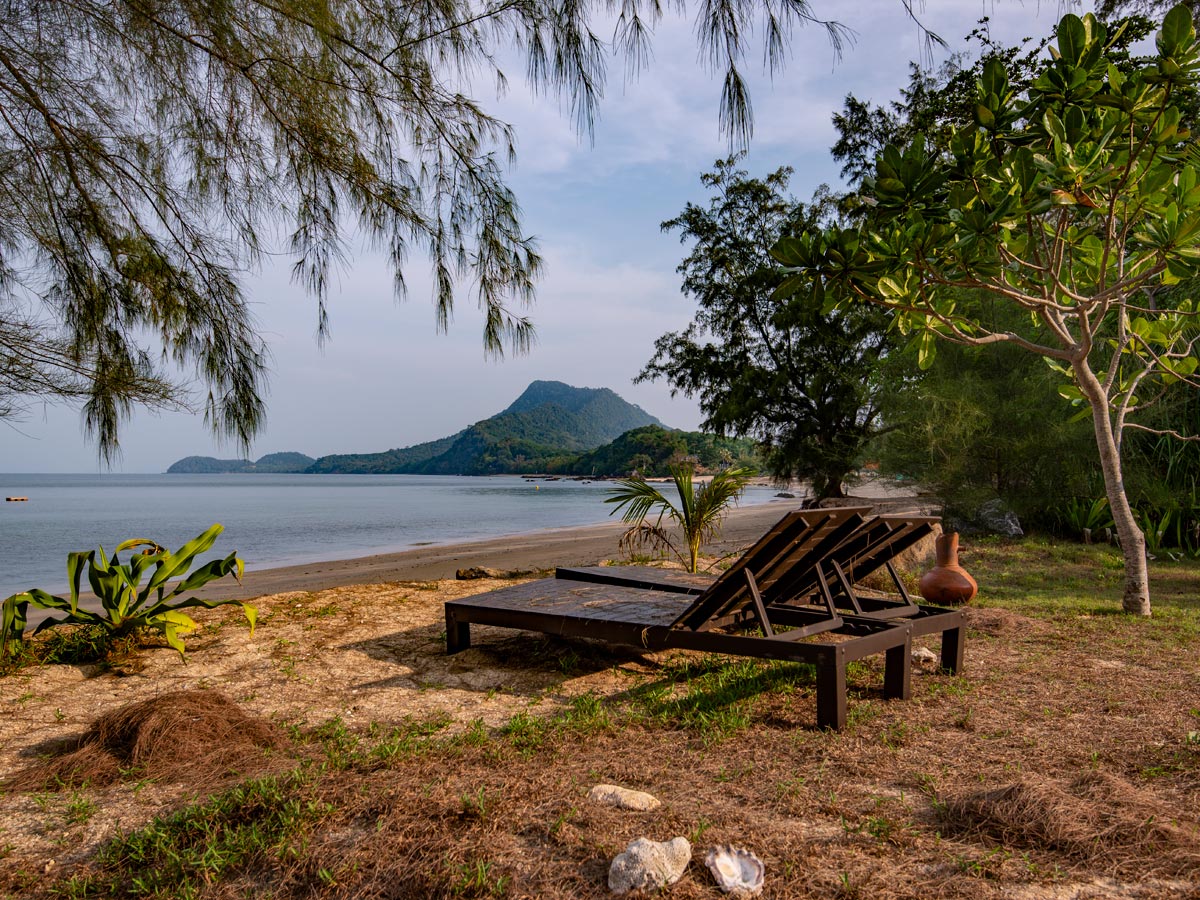 Baan Don – One of six three-bedroom luxury pool villa that comfortably accommodates up to six people. The house features traditional Thai architecture and is designed to blend elegant and tropical design featuring a large living area' combining a lounge' open plan kitchen and traditional dining area' all under one roof – an ideal place for friends or family to get together. There are two bedrooms downstairs, one with a king size bed and the other a queen size bed. The master bedroom is a wing of its own' with a spacious en-suite and outdoor Bali style double shower. The pool area is set in mature garden surroundings offering seclusion and a jungle feel. This was our favourite villa!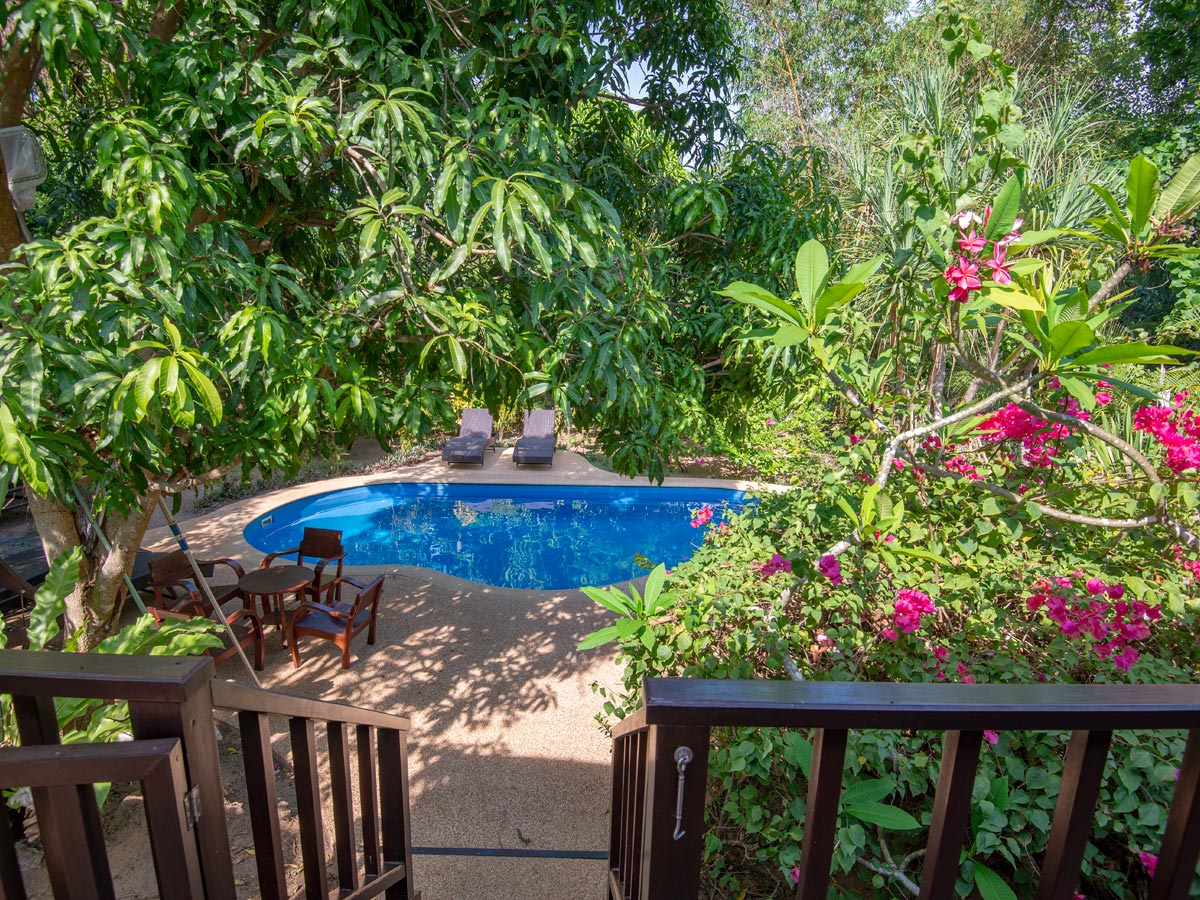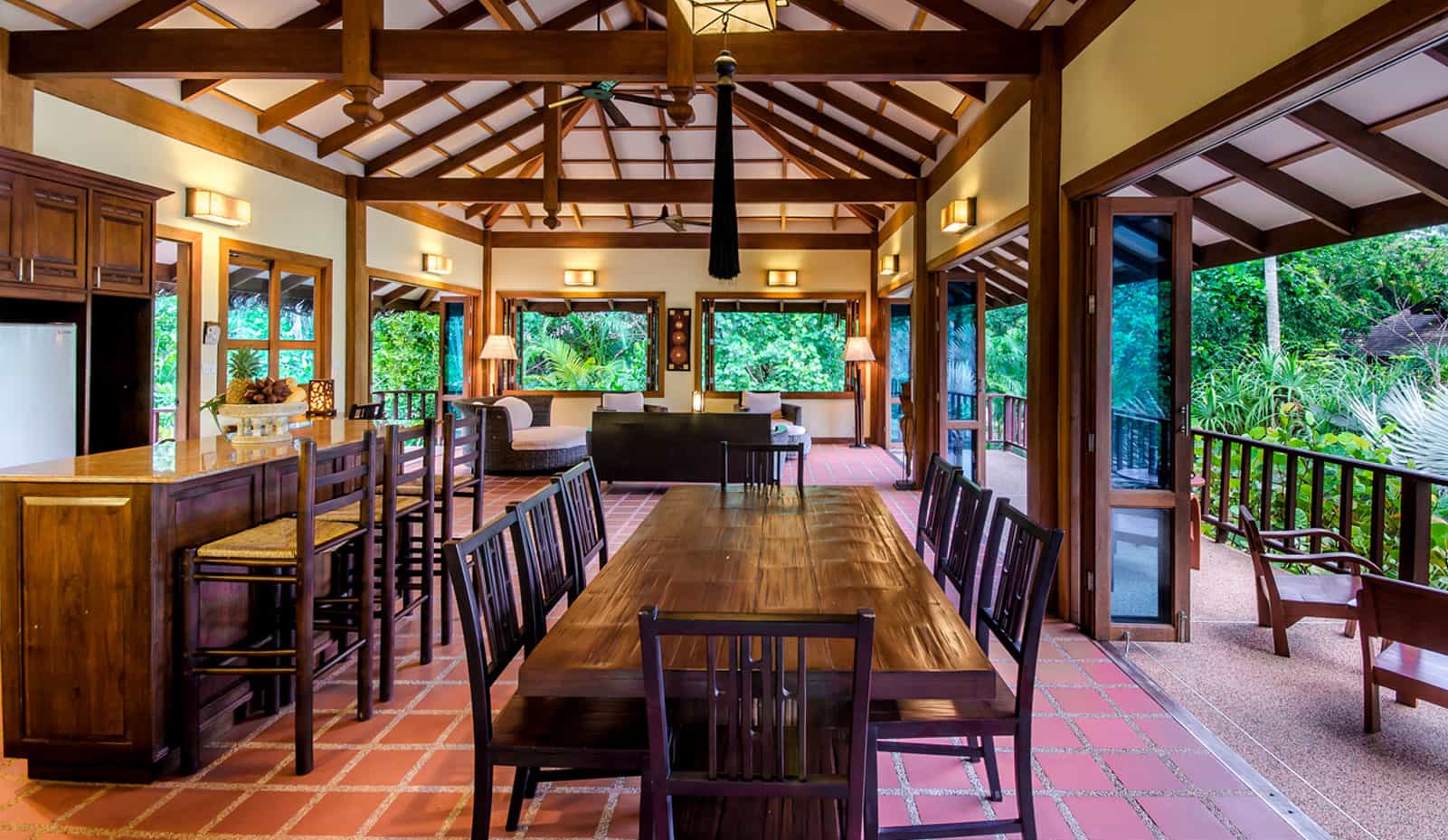 Baan Chang – Another three-bedroom luxury pool villa that can comfortably accommodate up to six people, but can also be configured as a two-bedroom pool villa if so desired. The unique layout of the villa also makes this a perfect place for two couples, providing high levels of privacy when desired while elaborate central areas allow for a great communal experience.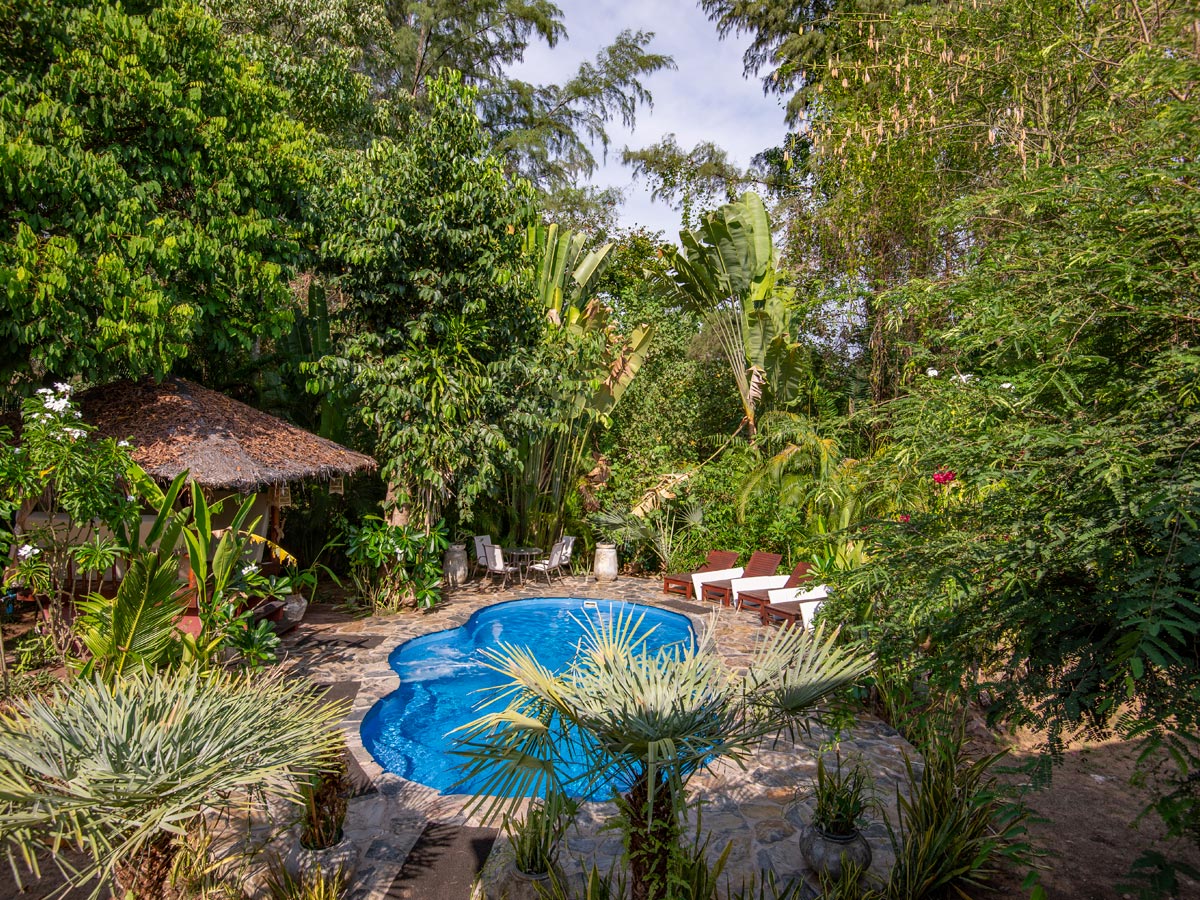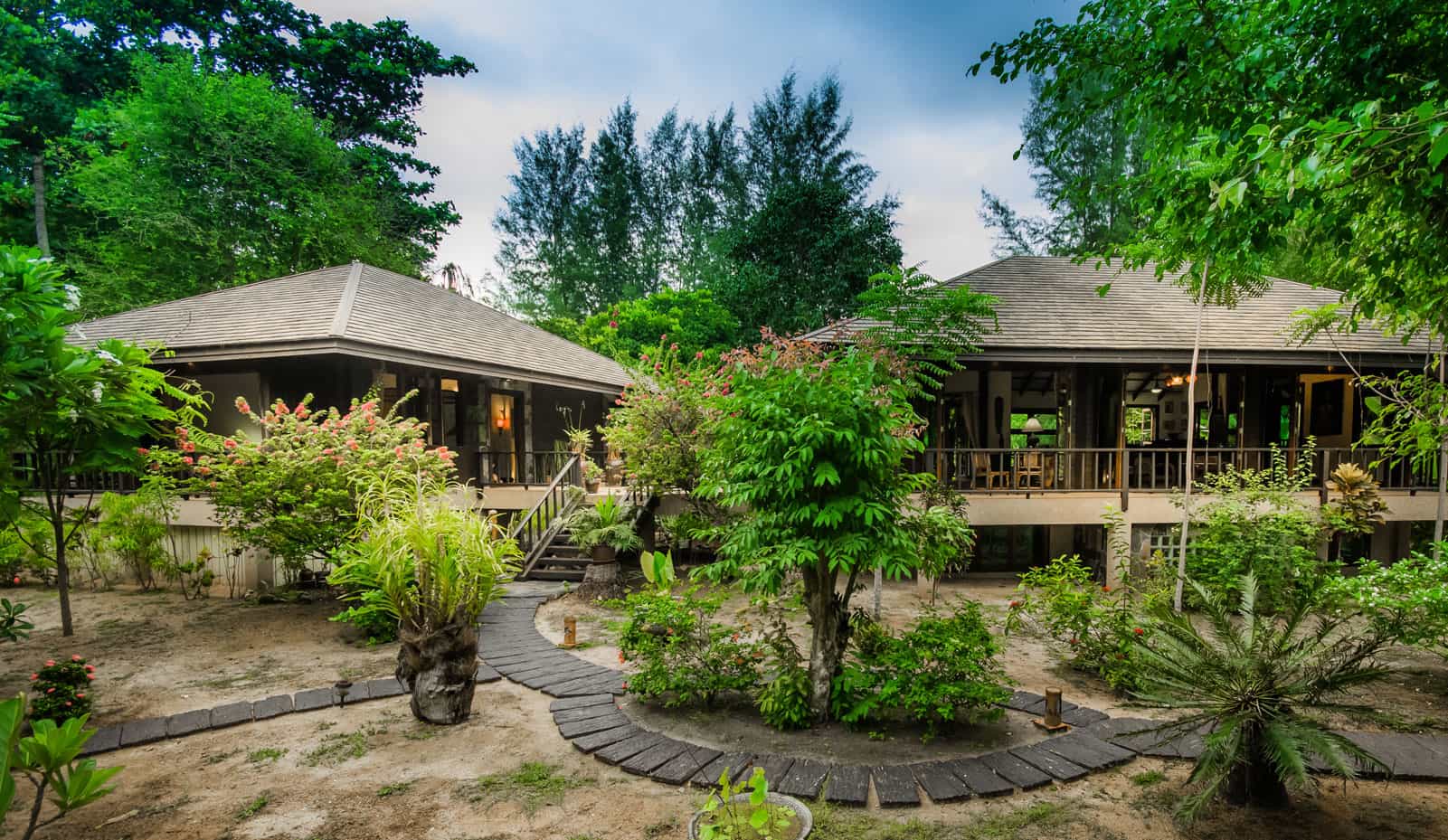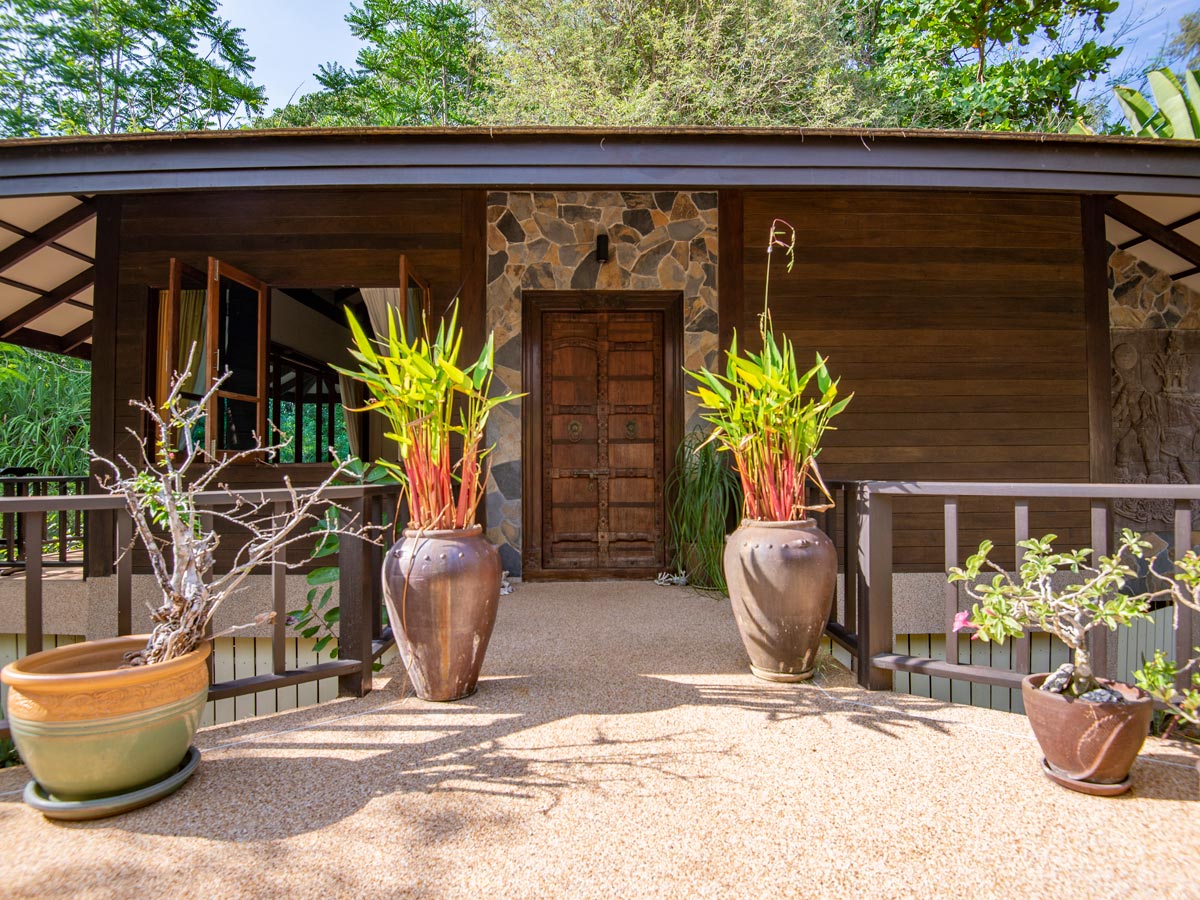 Baan Khating – An incredibly spacious five-bedroom beach villa offering a private lush tropical garden of two thousand square meters with direct beach front access, decking for sunbathing or dining and a spacious living room with an open plan kitchen. This villa really is huge and feels like it's own mini-complex within the resort. This would be the perfect accommodation choice for weddings and other special events.
Restaurant and Bar
Room rates at Koh Jum Beach Villas include a daily breakfast buffet with lots of choices. We enjoyed a variety of fresh fruit, freshly baked breads and cooked omelettes. There were also European breakfast options such as pastries and meats/cheeses, Asian noodles and the like, so more than enough to cater for a variety of guests' needs.
Wining and Dining at Koh Jum Beach Villas is a very laidback and casual affair with excellent dishes and a great selection of drinks. The lunchtime menu is extensive comprising of snacks, sandwiches, burgers, pizzas and traditional Thai curries and noodle dishes. At dinner-time the restaurant has a daily special or theme which is quite a fun concept and usually involves world cuisine with some form of Thai fusion, you can also choose from the a la carte menu if it doesn't take your fancy! During our stay, we sampled some Thai-Indian fusion curries, Massaman curry pizza and BBQ seafood from the daily specials, they were all delicious. The cooking here is based around the use of fresh organic ingredients and local produce, the resort has an organic garden where they grow herbs, spices and vegetables to be used in the kitchen. The traditional Thai dishes were our favourites and having the option of meat, seafood or vegetarian for each dish was a real plus. David, the restaurant and bar manager has made a real effort to select some excellent wine pairings to go with the food menu and we thoroughly enjoyed his recommendations!
On our last evening, we opted to treat ourselves to the in-villa dining, where a chef comes to your villas and cooks a seafood BBQ fast on the terrace – this was a real highlight of our stay and would highly recommend it.
The restaurant and bar are located next to the main swimming pool; both are open air and offer superb sunset views of the ocean and Phi Phi islands. The bar is well-stocked and offers some delicious cocktails.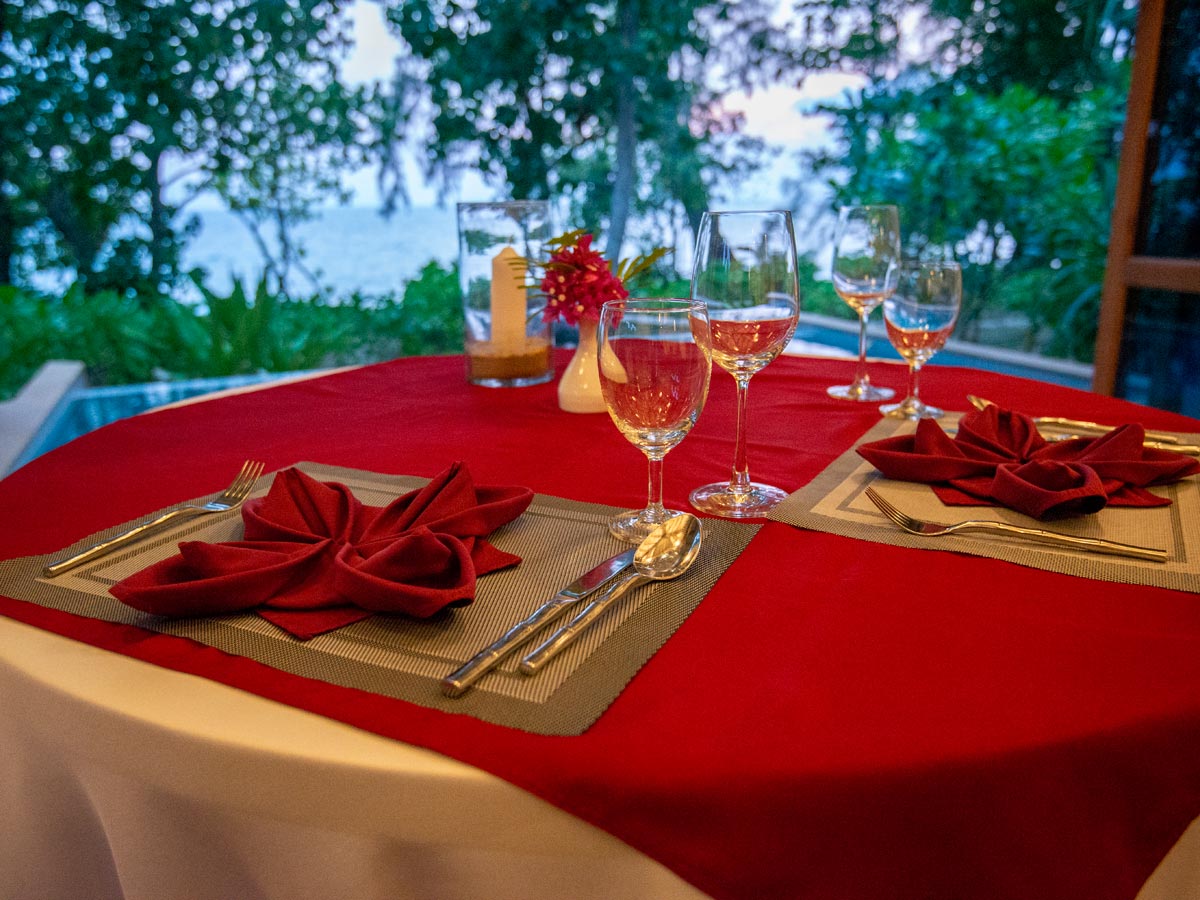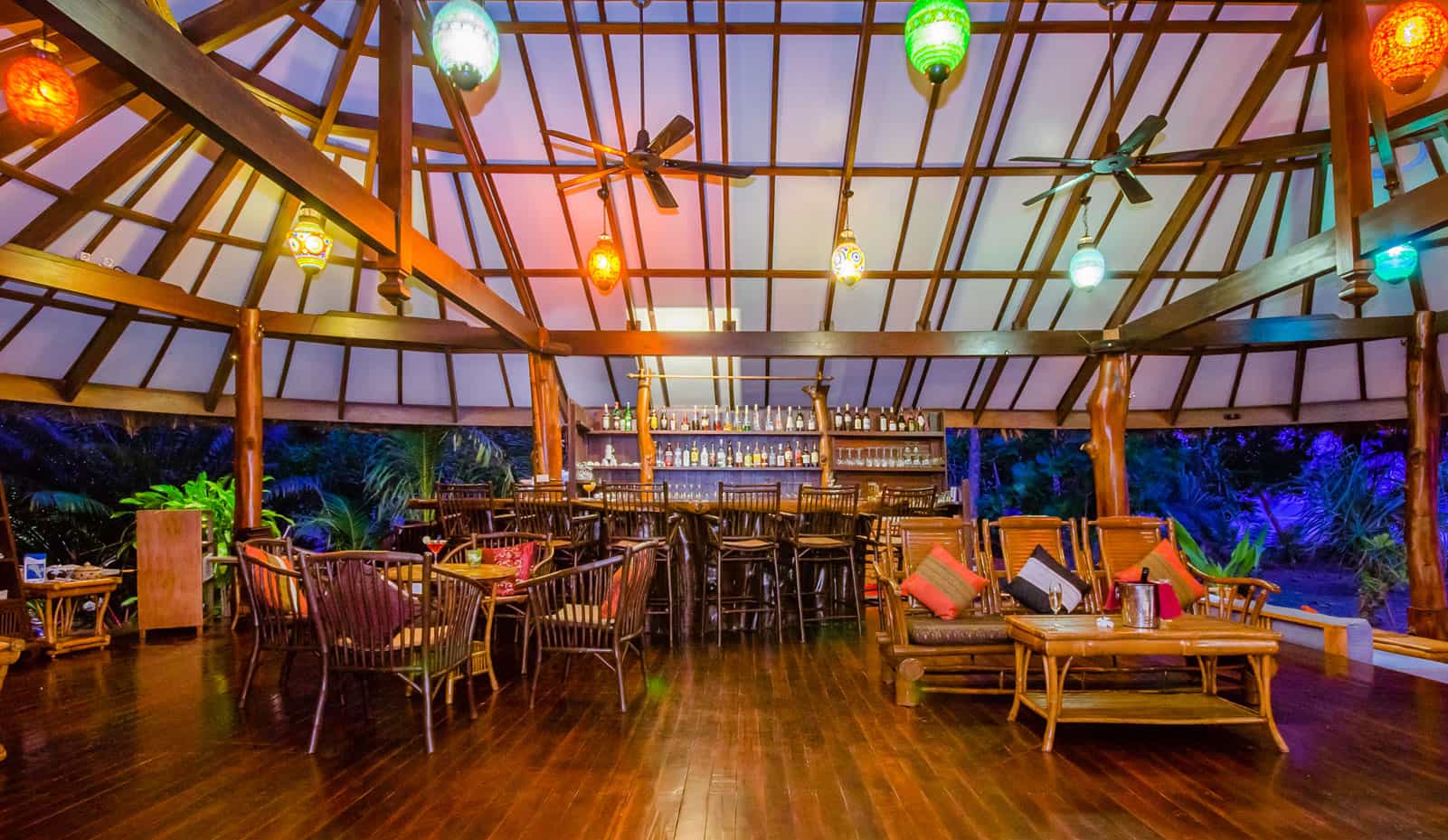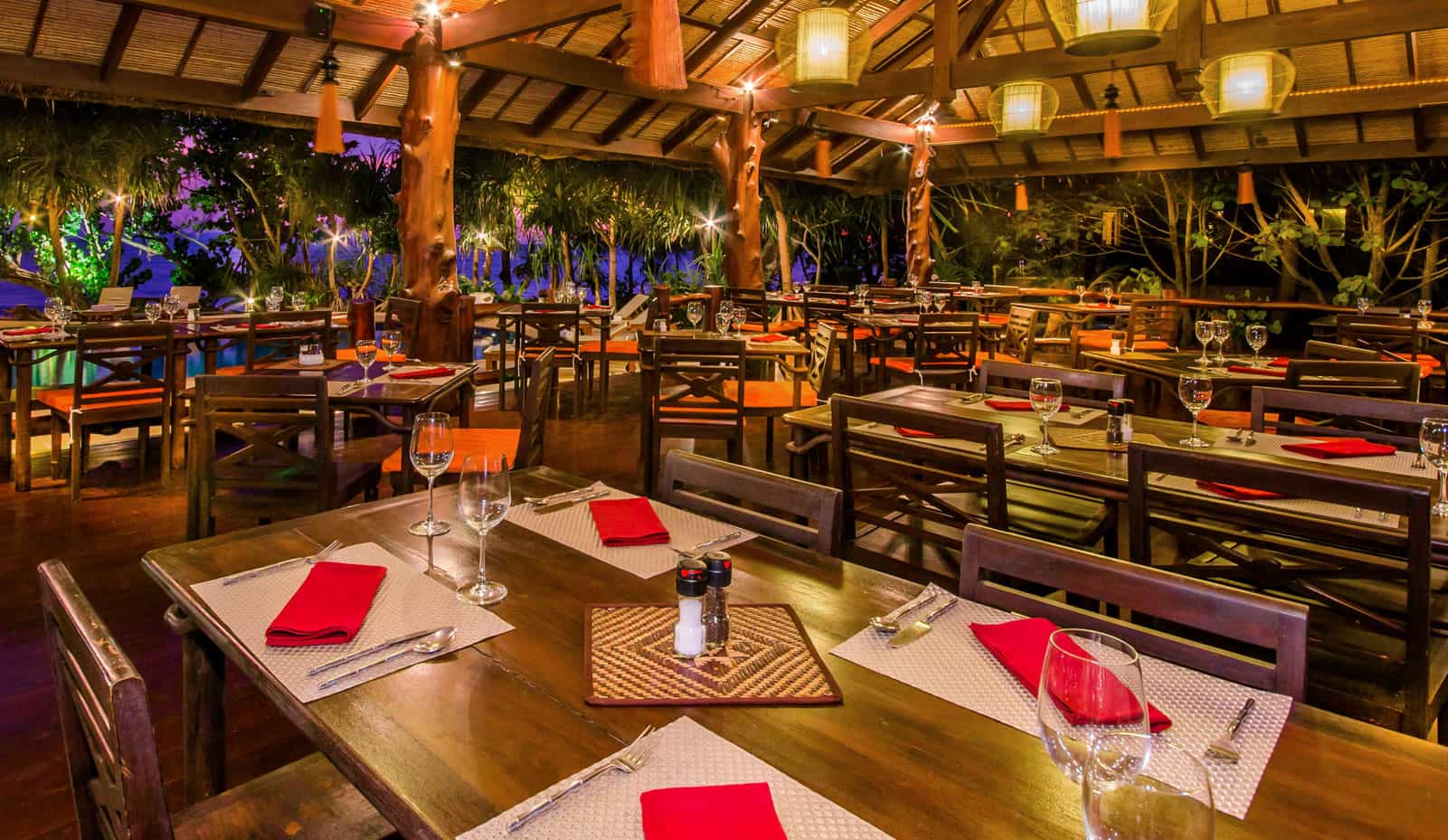 The Spa
Although we were initially underwhelmed by the on-site Spa – it is essentially a massage hut set back from the beach at the very end of the resort, the value is phenomenal!  Charlotte had two massages during our stay, a 60 minute back, neck and shoulder massage cost around £15. One of the best things about the spa treatments is that you can have them in the comfort of your villa – this is an extra cost but it is minimal and so worth it. The standard of the massages was excellent, cost a fraction of what you would pay in the UK and also considerably cheaper than other high-end resorts we have stayed at in Thailand.
Eco-Tourism
One thing we were very impressed with was the resorts' eco credentials. The owners and management at Koh Jum Beach Villas really have made a conscious effort to reduce the impact the place has on the environment and are involved in many environmentally friendly activities, including:
Membership of Trash Hero World Bottles & Bags Programme – A Bottle Refill programme that provides a sustainable, affordable alternative to single-use plastic bottles, to substantially reduce the amount of plastic that ends up in the environment. The programme involves both businesses and consumers, making it a whole community venture.
An on-site 5kw wind turbine.
An on-site bottle water plant and use glass bottles for drinking water. Drinking water is provided free to the guests. This cuts down on the use of plastic and transportation.
Resort staff clean plastic waste from the beach and recycle daily.
This article was sponsored by Koh Jum Beach Villas. All opinions are our own.
Disclaimer: All opinions conatined in this article/review are our own. All photographic work is our own unless otherwise stated.