Directory | Latin America | Peru
Amazon Jungle Luxury at Inkaterra Hacienda Concepcion
Unexpected luxury situated within the heart of the Amazon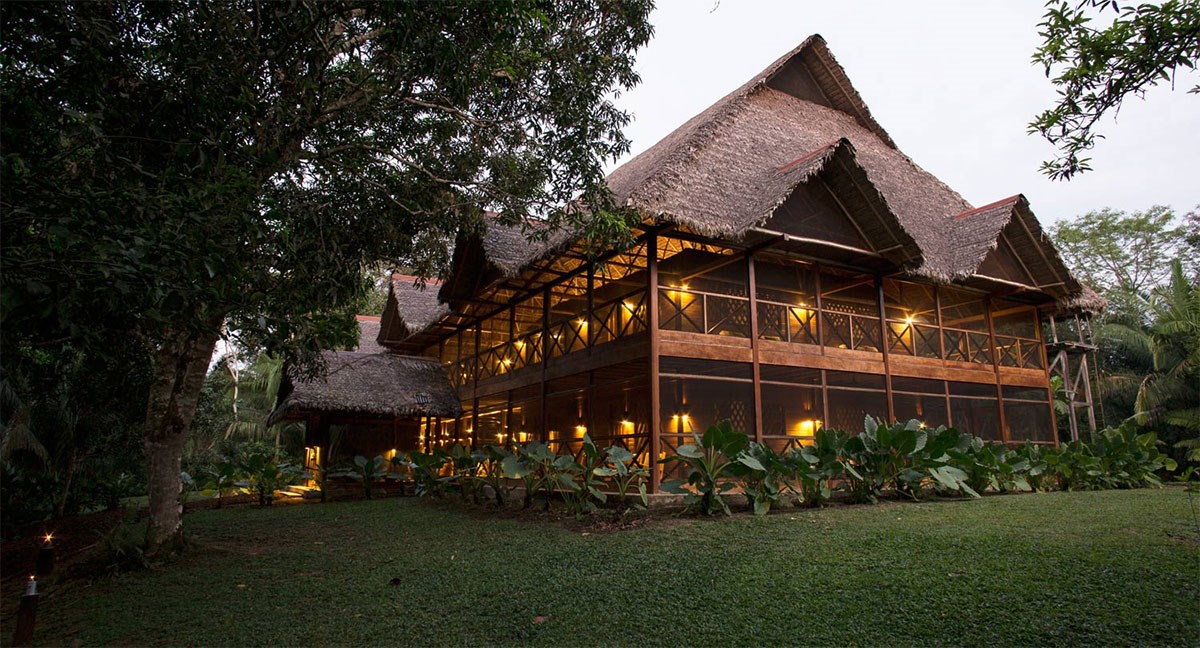 Inkaterra Hacienda Concepcion was the company's first property in the region and remains one of the best options for exploring this corner of the rainforest.
From the start to finish of your stay the service is first class. You'll be met at Puerto Maldonado airport by Inkaterra staff who will take care of your luggage and provide a 30 minute transfer by mini-bus to the edge of the river. From there you are whisked along the Madre De Dios river to the lodge in around 25-30 minutes. Lodge staff will then take your bags to your room whilst you are given a refreshing drink up at the main house. On return to the airport at the end of the stay there is also a visit to a butterfly farm which is a nice way to finish things off.
We stayed for two nights in August 2017 and found the experience completely spell-binding. Inkaterra have created something truly magical here, the cabanas are so comfortable, big and airy and (importantly) very well sealed from unwanted guests. The main house is a beautiful space, the floor to ceiling mesh works so well as a screen from insects but also makes you feel unseparated from nature. The rooms in the main house are also very comfortable. We couldn't fault the food and drinks options in the restaurant, it was all delicious and far exceeded expectations.
Expert guides made our daily excursions a really fascinating and educational experience. We saw lots of Caimans, Giant River Otters, many species of birds (including Parrots and Macaws), and Capybara. We enjoyed our treks though the Tambopata reserve and the visit to Lake Sandoval was a real highlight of the entire holiday. The walkway is a fun experience too and a great way to see the rainforest from the top of the canopy.
For a fantastic introduction to the Amzon Rainforest with creature comforts look no further.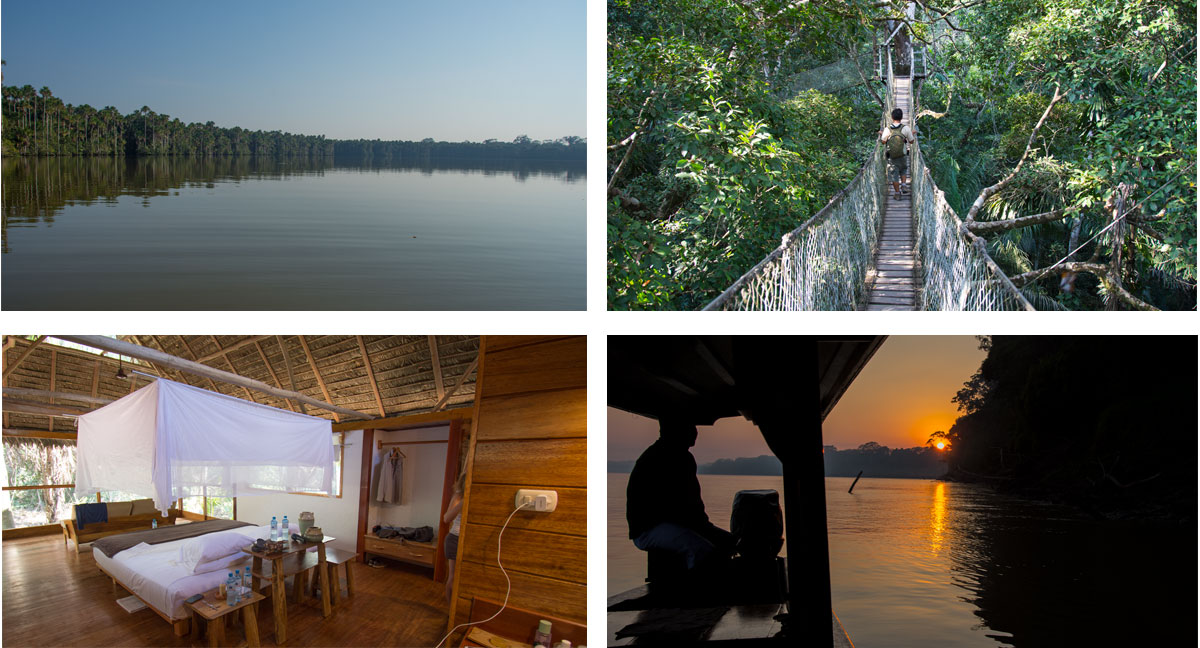 Disclaimer: All opinions conatined in this article/review are our own. All photographic work is our own unless otherwise stated.